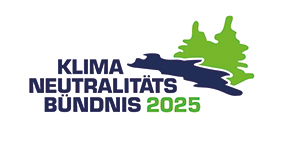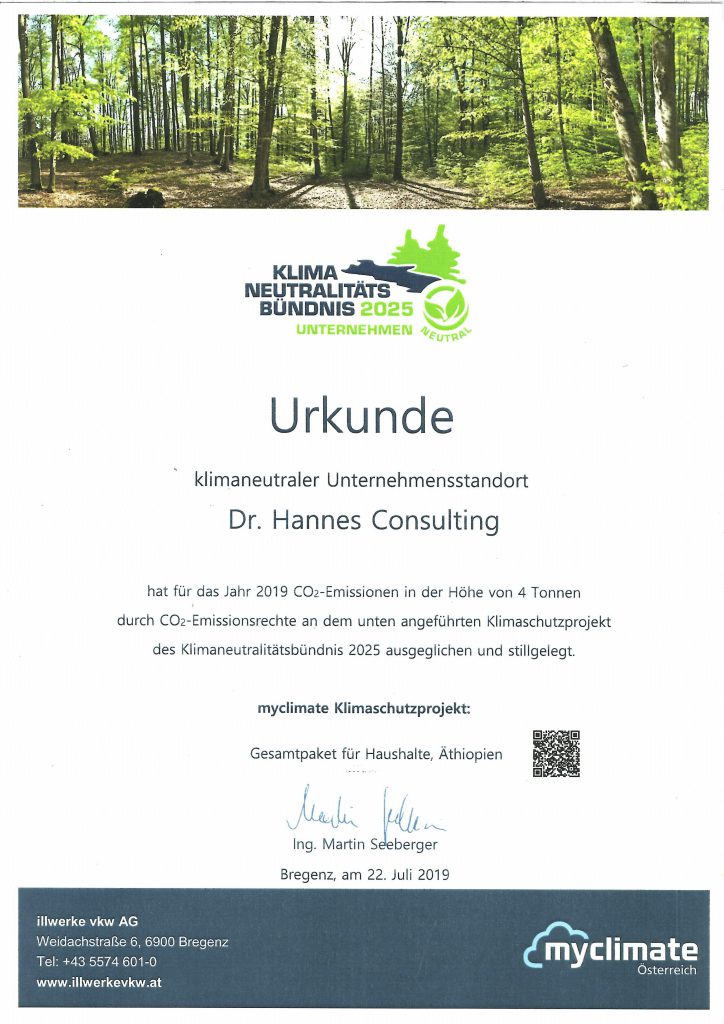 Dr. Hannes Consulting is carbon neutral
Dr. Hannes Consulting is a Klimaneutralitätsbündnis 2025 member since June 2017 and contributes voluntarily to protect the global climate. The consultancy's operation has no negative influence on the global climate change, as green house gas emissions are reduced by efficiency measures as well as the usage of renewable energy. Emissions currently unavoidable  are compensated by supporting an international climate protection project. This project, a collaboration between Caritas Vorarlberg and the Klimaneutralitätsbündnis 2025,  is supporting 5.000 households in Ethiopia in an integrated manner. It links climate protection measures with development assistance – a powerful combination to achieve a sustainable contribution for the international climate protection.
Due to these arrangements, Dr. Hannes Consulting is rendering all of its services fully GHG neutral.